Over 50% of our furniture is handmade at our own premises by our experienced craftsmen
Upholstery & Sewing
With decades of experience our skilled in-house upholstery and sewing department combine the design skills and production capabilities to meet our clients' exacting needs. We have produced a variety of custom-made sofas and chairs designed both for and by our customers. These are as diverse as huge "Cloud Sofas" for Embraer at the Paris Airshow 2019, and the "floating" Sherwood Sofa for EBACE in Geneva, in addition to more traditional forms of seating.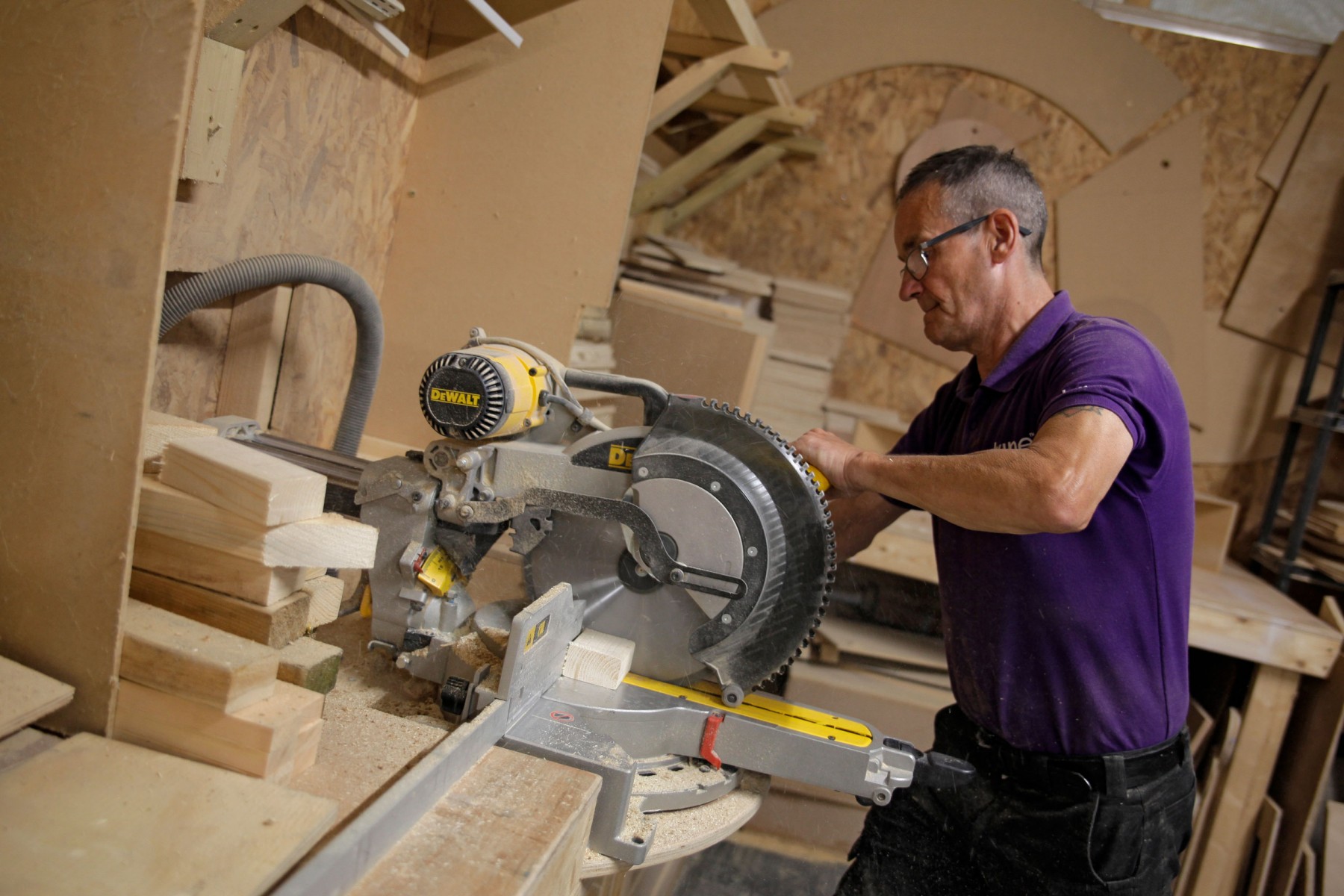 Woodwork
Many of the of the products in our range are produced by our dedicated carpentry department, enabling us to be flexible and produce large volumes of work to the highest of standards - often with restricted lead times. Our capabilities allow us to produce custom furniture frames for the upholstery department, hardwood table, stool and chair legs, bespoke cupboards and bars etc. New for 2019 we also have a fully fitted professional spray booth allowing us to quickly achieve a top-class finish to our products.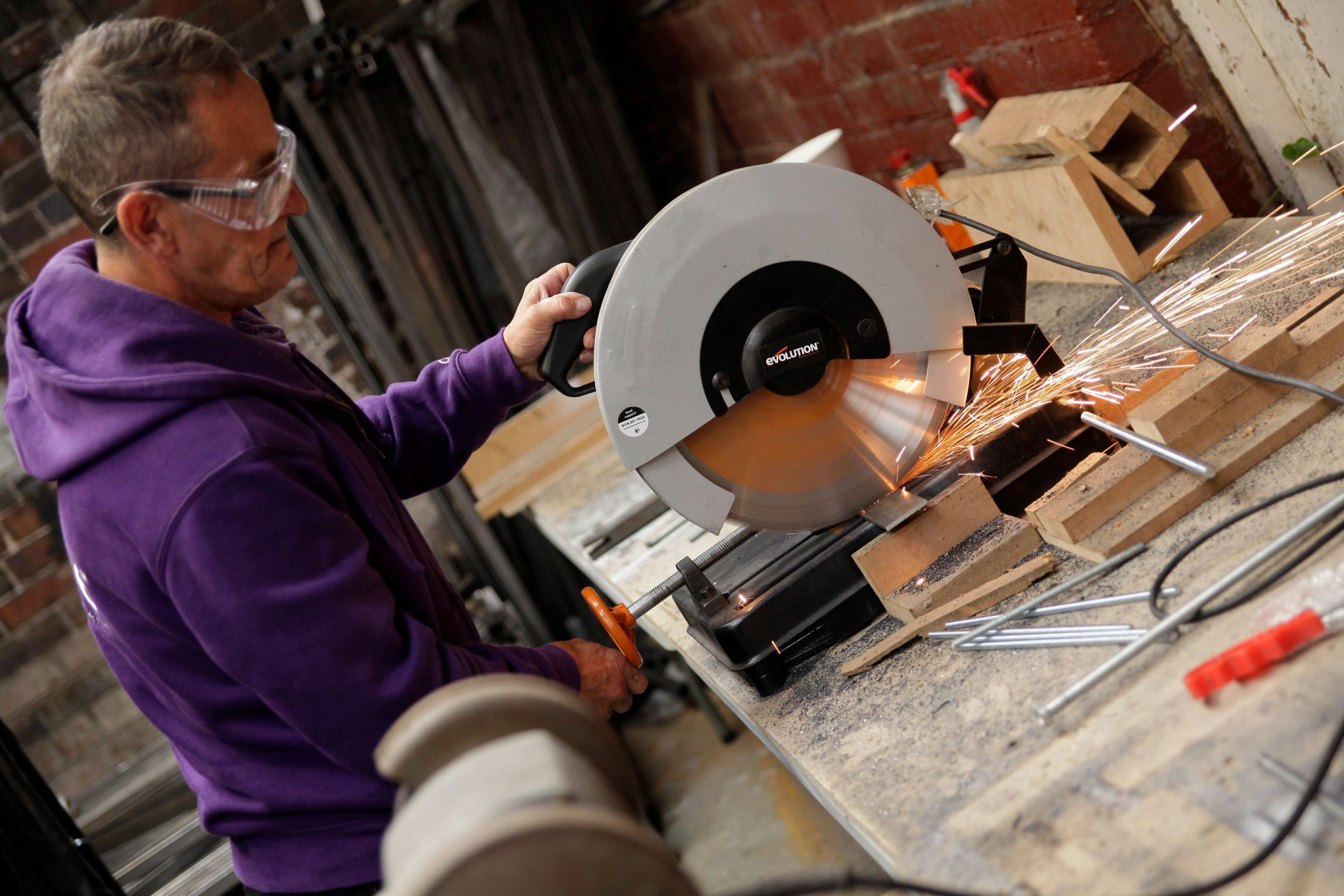 Metalwork
A recent development at Dzine has been the introduction of our metalwork facilities. This enables us to produce furniture legs, frames and components that previously would have been impossible to achieve.
We are official Furniture Hire suppliers for some of the largest exhibitions and events across the UK and Europe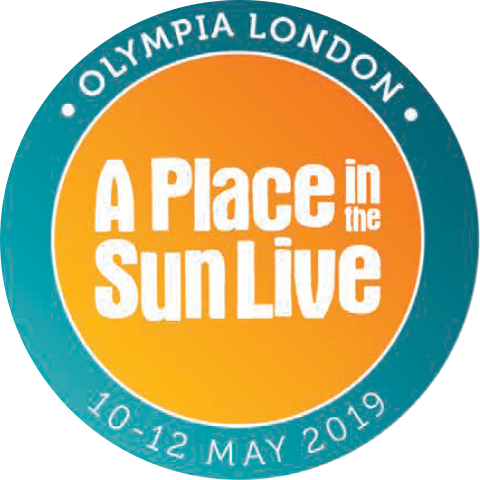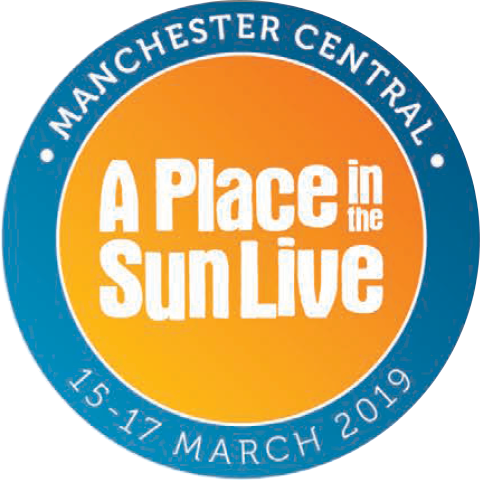 View official packages for events...